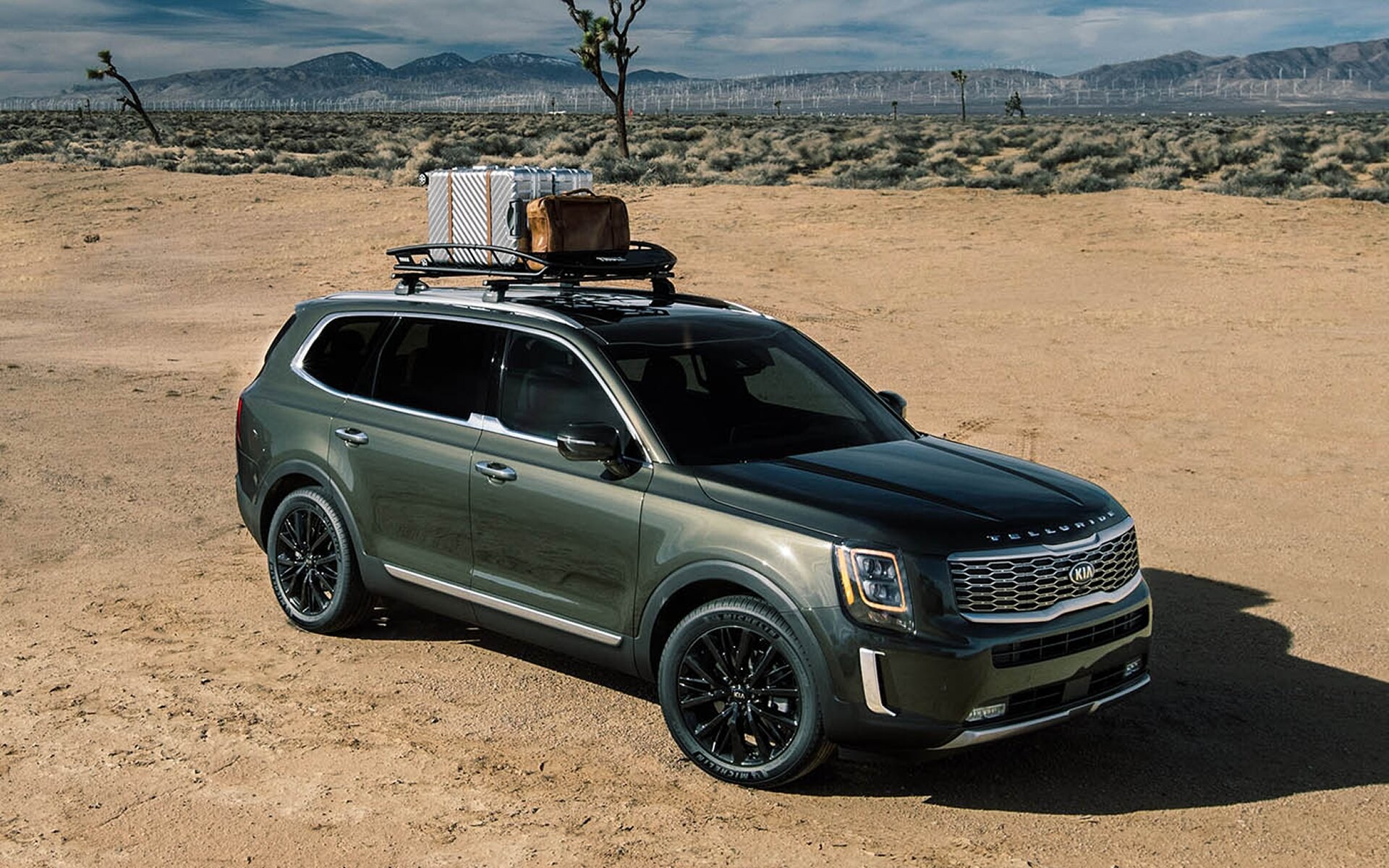 We are all looking for that vehicle that perfectly balances our desires for power, storage, safety, and style. Unfortunately, the vast majority of vehicles on the market are not equipped sufficiently in all four categories. However, with the introduction of the all-new Kia Telluride, that has all changed.
The Telluride is the largest SUV ever produced by Kia, evident by its ability to seat up to eight passengers. It does not just fit people, it fits them comfortably and the extra legroom provides that much needed personal space with a total of 178.1 cubic feet of interior space.
For those families who enjoy their leisurely drives through town, the Telluride has the features to make their ride as relaxing as possible. This is in part thanks to the dual sunroof, sound-absorbing windshield, and front passenger glass that come with the vehicle to provide an ambient and peaceful experience.
However, if you ever feel like turning up the intensity and testing out the engine's capabilities, then you will be pleasantly surprised to find that the Telluride comes with a 291 horsepower 3.8-liter V6 engine. With this much power, you will have no problem getting where you want to go with haste.
If you happen to come across some rough terrain on your travels, the Telluride will adapt to your needs thanks to the self-leveling rear suspension and available active All-Wheel Drive with locking center differential. In case that was not enough, it also comes with the Torque Vectoring Cornering Control to give you a smooth transition around each and every corner.
Get ready to drive a vehicle that truly has it all and buy or lease an all-new Kia Telluride today. Our wonderful team at CMA's Colonial Kia is always happy to help you pick out your ideal model.