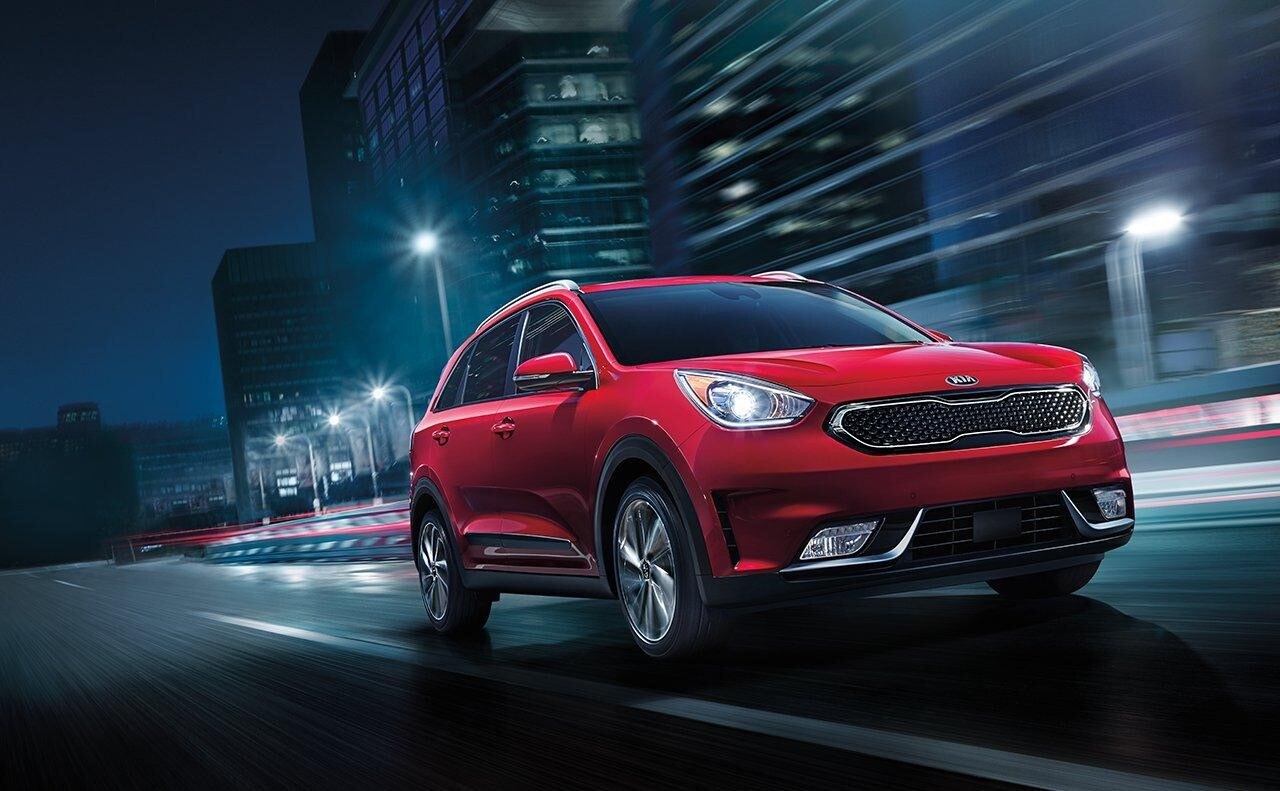 The sister vehicle of the Hyundai Ioniq, the Kia Niro is notable for being Kia's first dedicated hybrid vehicle and is distinguished from other hybrid options on the market with its crossover-style body.
What Does A Kia Niro Have To Offer?
The Kia Niro is powered by a hybrid powertrain consisting of a 104-hp, 109-lb-ft of torque 1.6-liter I-4 engine paired to a 43-hp, 125-lb-ft of torque electric motor. Combined, these two elements bring 139 hp and 195 lb-ft of torque. One particularly notable thing about the Niro's engine is that the base model has an impressive EPA-rated 52/49 mpg city/highway. Efficiency is always at a premium for hybrid buyers, and the Niro doesn't disappoint in that department.
Something else worth mentioning about the Niro is compared to other hybrids, it doesn't sacrifice utility for what comes under the hood. This can be best exemplified by its extensive feature list. Your standard Niro FE has Apple CarPlay and Android Auto compatibility, automatic headlights, a matte black front grille, dual-zone automatic climate control, and Drive Mode Select.
Who Can Use A Kia Niro?
The Kia Niro is a great option for those who want to go hybrid for environmental reasons but are a bit on the fence about how the change may affect their lifestyle. The crossover body style instantly appeals to a wide range of buyers, and it has a higher ride height and more interior space than the average hybrid. Overall, it's designed to be a hybrid vehicle with utility.
Whether you are looking to purchase a new or used Kia Niro, the ideal match will be easier to find if you have professionals that will help you find all the best potential deals and features. This means working with CMA's Colonial Kia. We service customers across the Richmond area, whether they are finding their new car, need help financing, or need service with a car they've already purchased.